Halloween
weekend was awesome. Friday night we took the boys to a
HAUNTED
corn maze. Before we went in I explained to Jared that there would be people in there trying to
scare
him with fake
blood
and masks and
chainsaws
but that it is all fake and they can't
scare
us if we don't let them. It was
SO
fun! Jared only
screamed
a few times but once we finally made it out (17 acres!!) he was so proud of himself and let out a big "
WOOHOO!!
" We're not really sure if Ashton was scared, he had a sucker in his mouth the entire time. After the maze we got
brownies
and chocolate milk and went home and watched
Scooby Doo 2: Monsters Unleashed on our 100 inch projector screen. (dave. ya gotta love him)
On Halloween day we went to the mall and
trick or treat
-ed.
Lame.
We felt like we were in a herd of cattle and all we got out of it was a handful of
tootsie rolls
. Seriously. But I think the boys enjoyed seeing all the other kids
costumes
.
Then we went to my parents house in Portage and the boys played. I cooked hot dogs over a fire for dinner (the kind with cheese in them YUM) and Dave once again worked on his four wheeler.
I took these pictures before we headed out at dusk.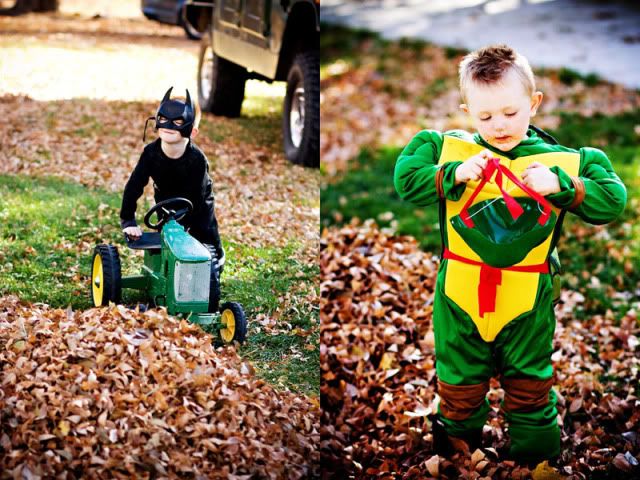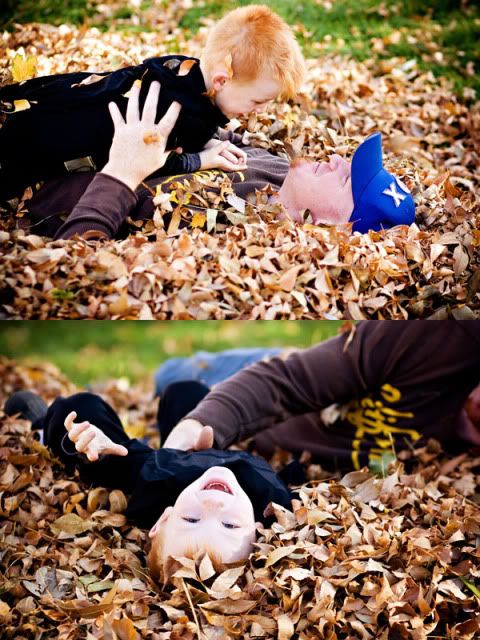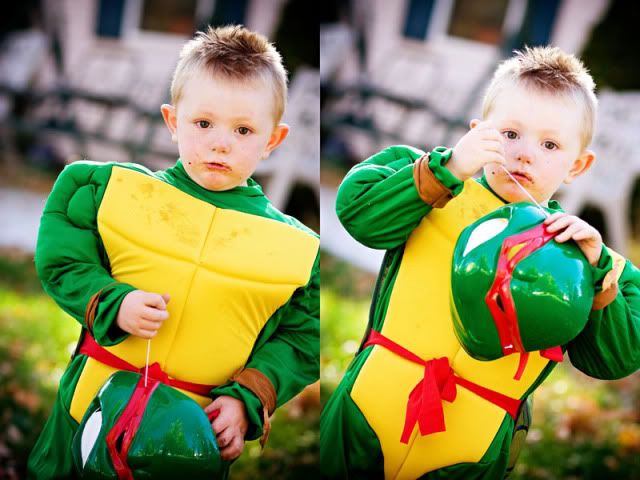 The boys absolutely refused to wear their masks which I was more than ok with. I painted their faces instead, although I'm no Rick Baker!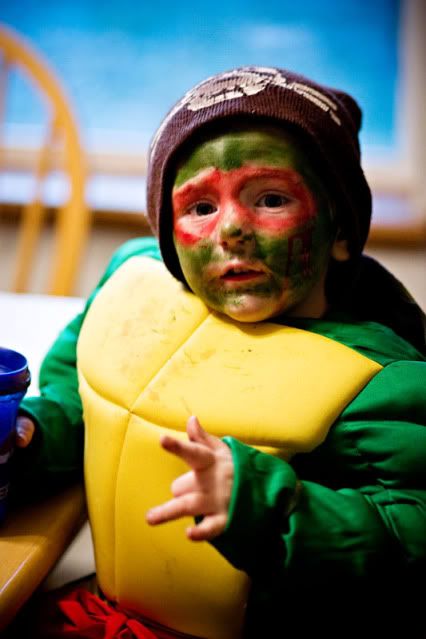 So my Dad offered to let us take his heated Yamaha Rhino (like a golf cart with 4 wheel drive) out for

trick or treating

in the sparsely populated town, but I thought we were too tough for that so we put the kids in the stroller instead. We got to the corner and we were already so flippin

cold!

Needless to say we went back and took my Dad up on his offer! We spent about 2 hours going door to door and got a TON of

candy

!! Most everybody knows us, since that's the town David grew up in and it's also where we met and lived for a while. Everybody was just dumping

candy

into the boys bags, inviting us in, we got homemade

rootbeer

and full sized candy bars. Jared was begging to go home but Ashton couldn't get enough. If

sugar

's involved, he's all over it. Anyways, it was a

blast

!