I tried to teach the boys how to make snowflakes yesterday.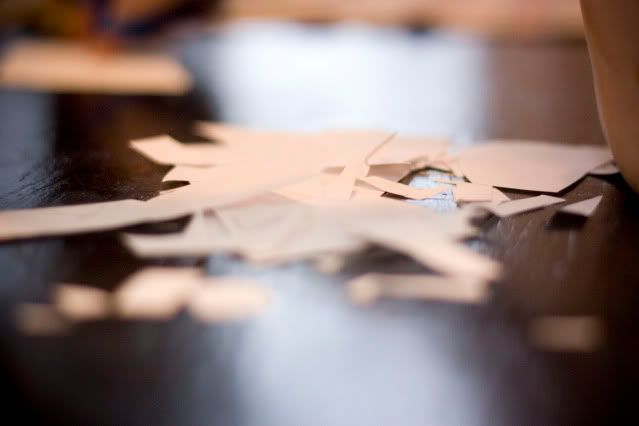 It was messy. And very "derangerous."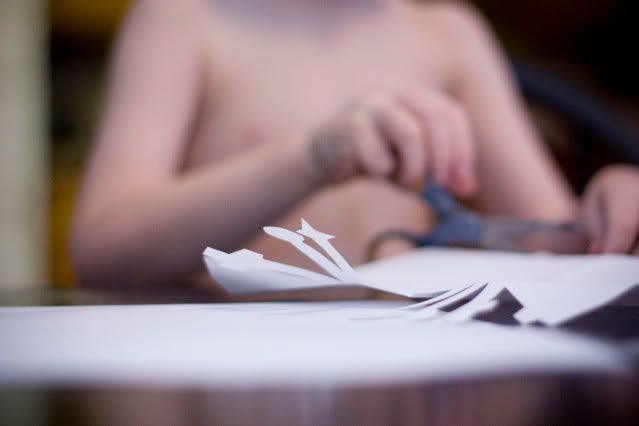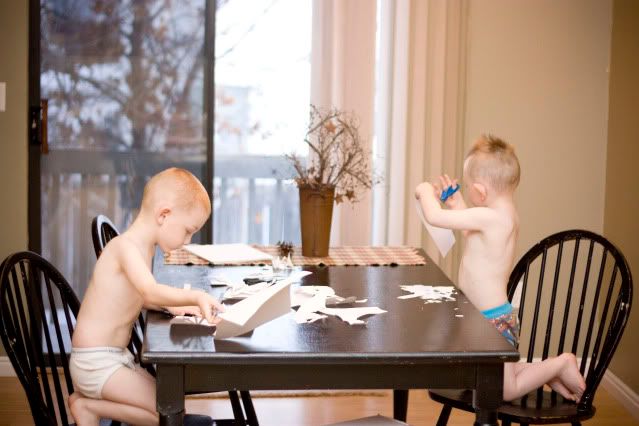 Yes my children are in their underwear 80% of the time.
Can't concentrate without the tongue.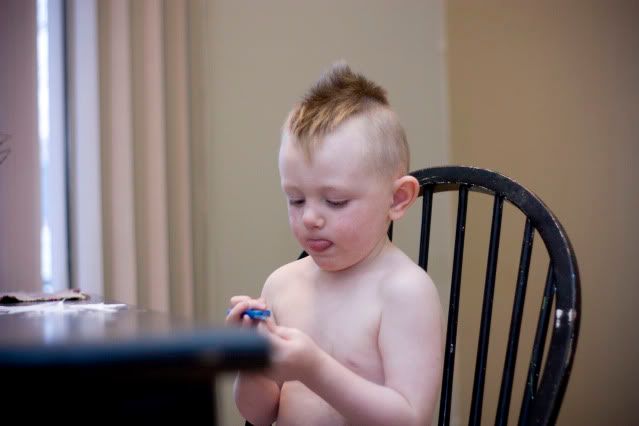 I am very proud of my window painting skills. I painted this on my window yesterday and I'm very happy with how he turned out. Sometimes I surprise myself.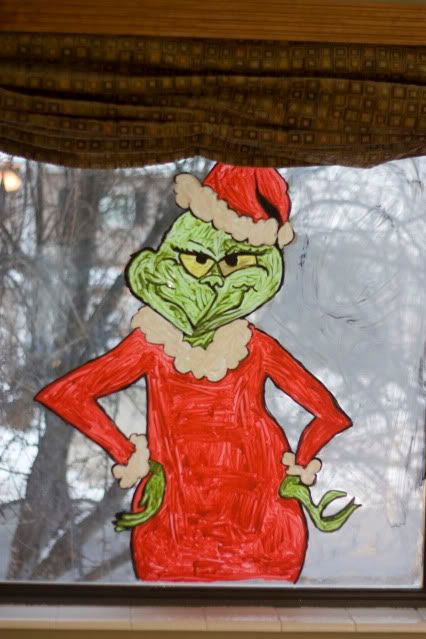 from the inside.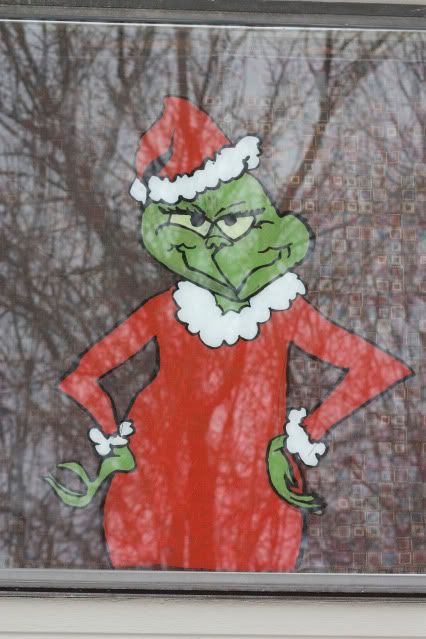 and from the outside.
Yay for the Grinch who stole my neighbors hearts!

And THIS "beautiful" tree display was done by none other than Jared. He is very very proud of himself and says that when Santy Claus sees it he will be happy and hang clothes on it.