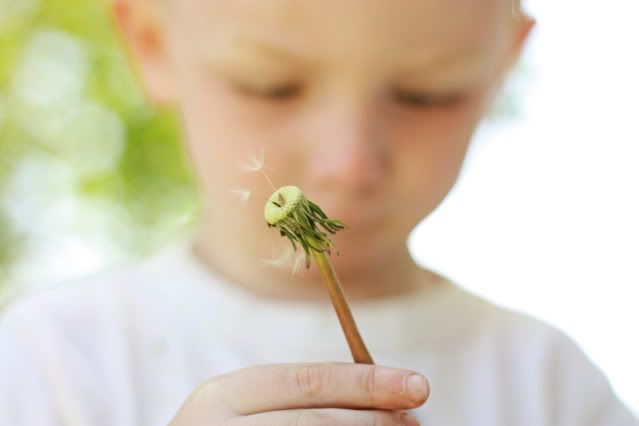 The boys are growing and all the while exploring. This is our first time having our own private yard for adventures and the like, and they are DISCOVERING. Two adventurers discovering new things, thinking they are the first to uncover these exotic organisms. These species was quickly named the "float" after the way the little umbrellas gently "float" away with the breeze.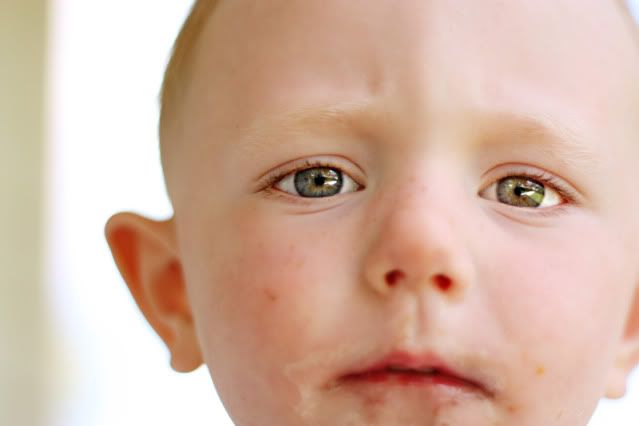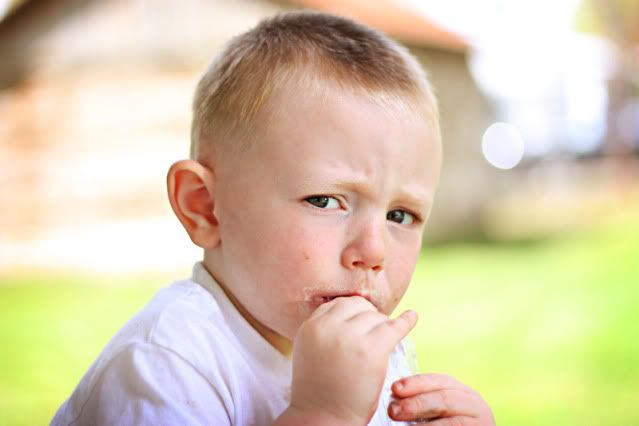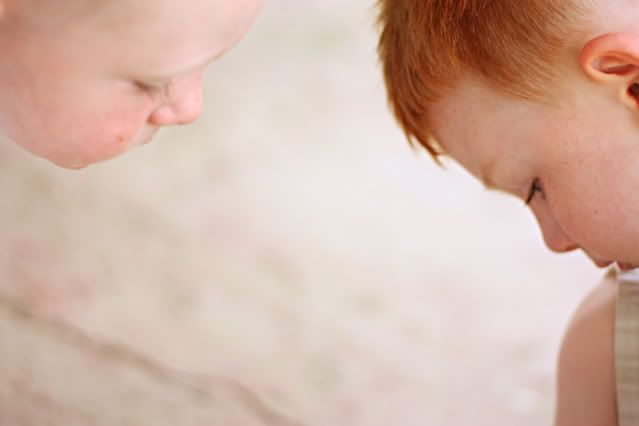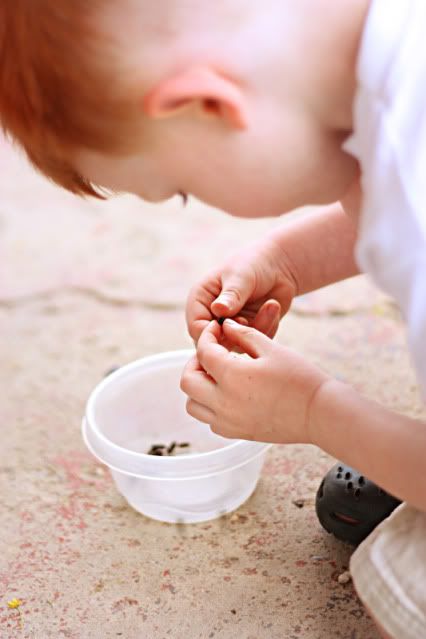 The potato bug. Probably the coolest thing ever created by God. If you leave them alone for a moment, they will bravely uncurl and reveal their little white speckled bellies. But if you PRY them open, it is much quicker, as Jared discovered(above)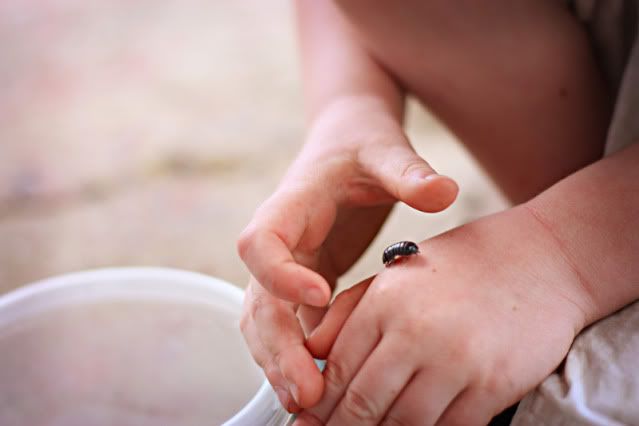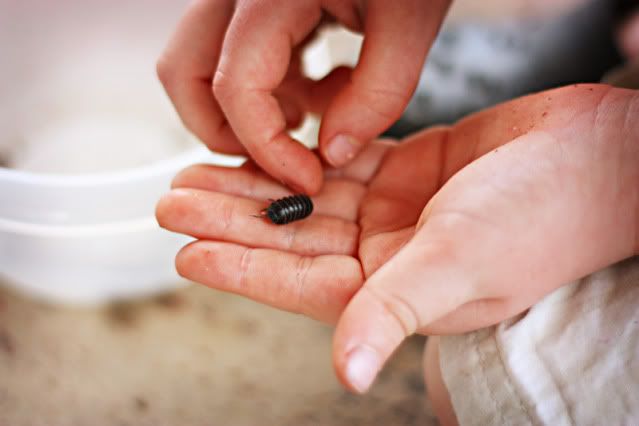 I LOVE watching my boys uncover the world. The way their eyes light up, and you can almost see the gears turning, wondering.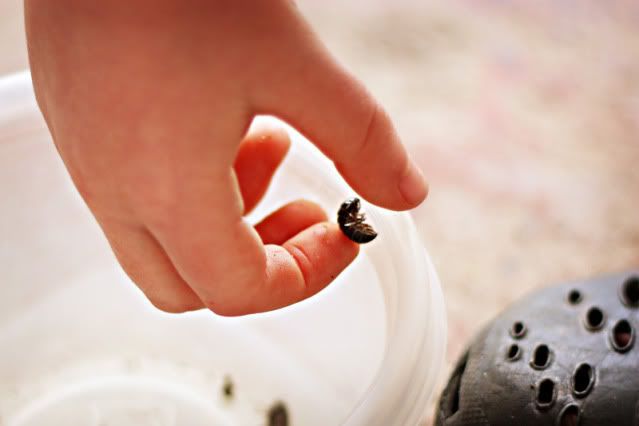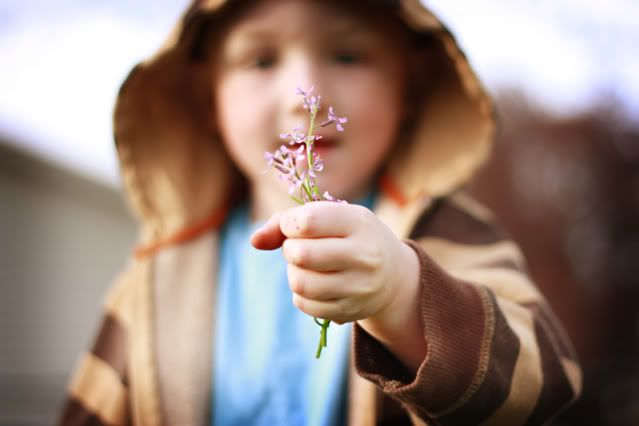 "Flowers for you!" Quickly becoming a common phrase at our house, they love making their mommy smile, and flowers do that.