It all started when I passed the craft aisle.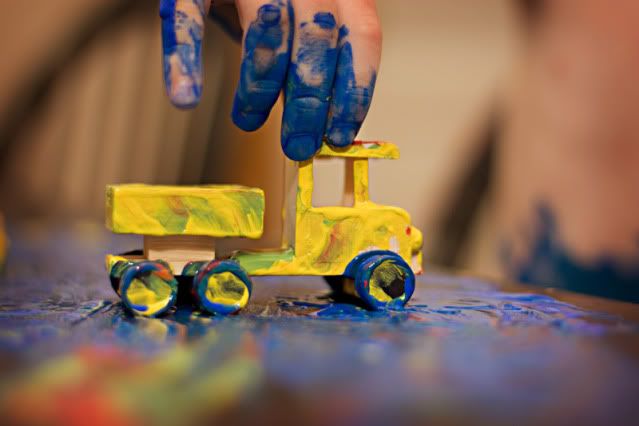 I said, "Boys, want to paint some trucks?"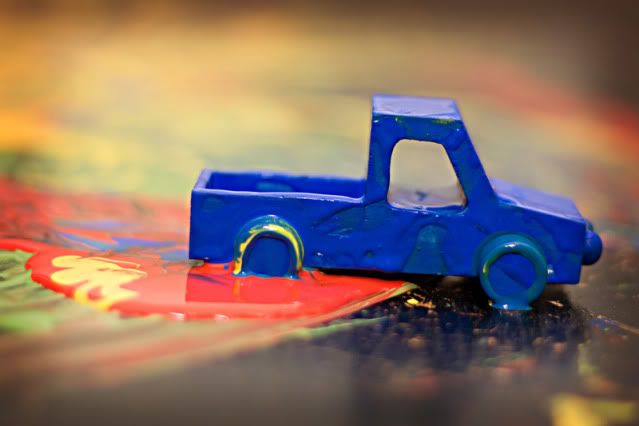 We got home and I got out the paint and set it on the table. I walked into my room to get some paintbrushes. When I came back......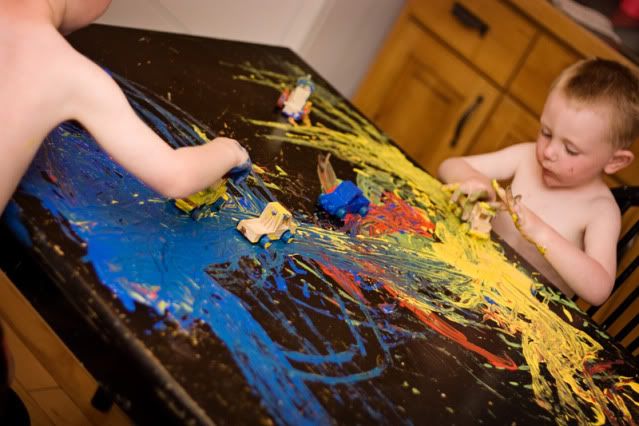 My fault for being so trusting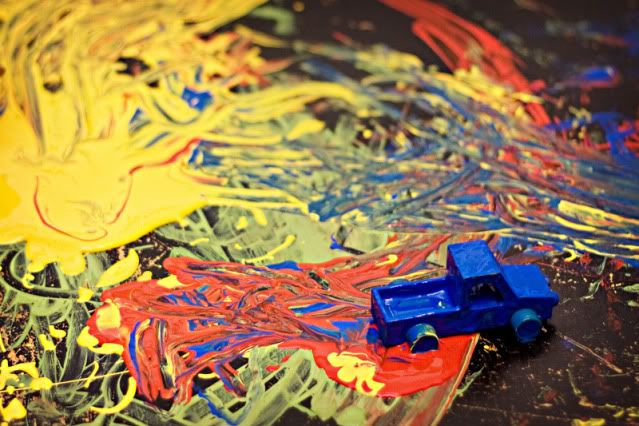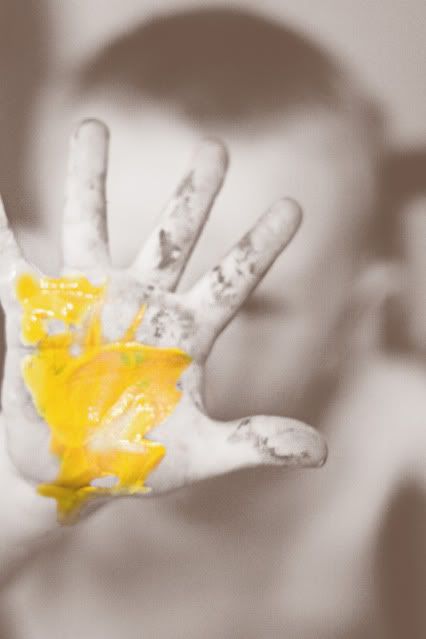 Yeah, he's definately a Hawkes.
Kathy took the boys around the yard on their first horse ride last night. They bawled for about 10 minutes after she left. They love that Kathy! She's definately amazing!!
XO