Of all the
animals
, the
boy
is the most unmanageable.
~
Plato
Here is a rare fight where Jared wins. Ashton weighs a little bit more than Jared does, so he usually works it to his advantage. I love this series of photos mainly because you can see Jared revelling in his victory, savoring every last moment that he has his brother pinned. And you can also see how hard Ashton is squirming to break free. I love it. Sometimes.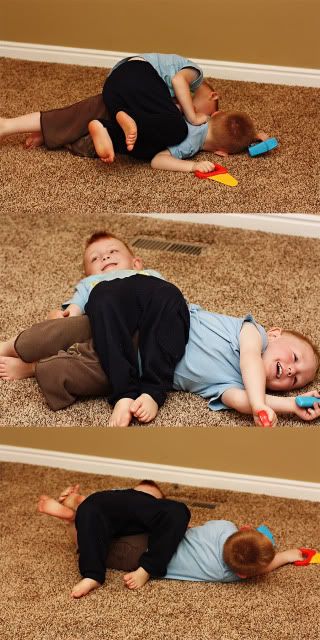 The boys love our backyard. It is completely fenced in which I love. But what I don't get is that although we have a pretty big sandbox, they still insist on playing in the DIRT. Go figure.