I can't deny the magical feeling that Christmas brings. I thought that as I became an adult it would slowly fade away like those childhood memories I am so fond of. But as we spent time together as a family, making cards and listening to holiday sounds, our home was filled with that magical essence that I knew as a child.

We made Christmas!

Christmas Eve was spent in our home watching "How the 'Brinch' Stole Christmas", eating cookies and speculating on Santa's arrival.

Hey Ash, you have a booger. Like seriously, it's grossing me out. Oh there ya go, keep digging, I think you got it:)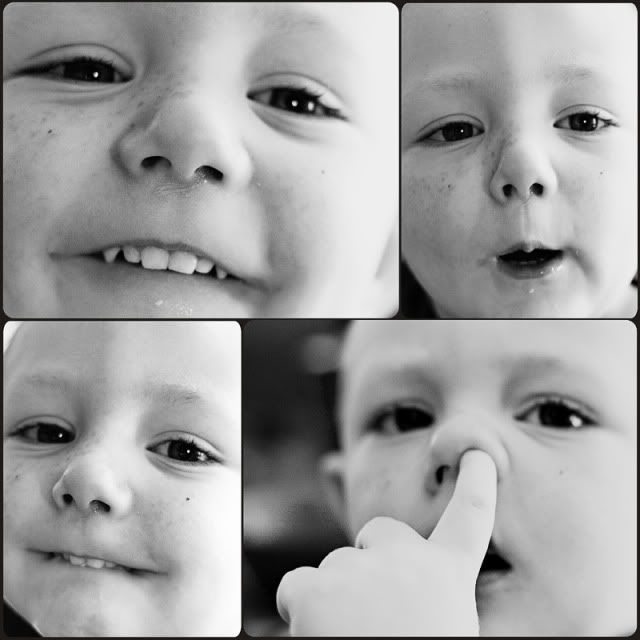 Christmas morning we awoke around 9:30 to the sound of the boys running up the stairs to see if Santa had come. I didn't want to miss it so I grabbed Dave and we ran upstairs after them. When we reached the top, Ashton was standing there shaking and crying tears of joy and yelling "Santa brought us Rhinos!!!"

Honestly, I was really worried. All we got the boys were those ATVs and whatever we could fit into their stockings. I was starting to second-guess our decision to go lightly this year. Around midnight on Christmas eve I found myself wishing we would have bought them so much more..but after seeing how excited they were about something so simple actually brought tears to our eyes.